US DOMESTIC - RUNNING LOW
EU DOMESTIC - OUT OF STOCK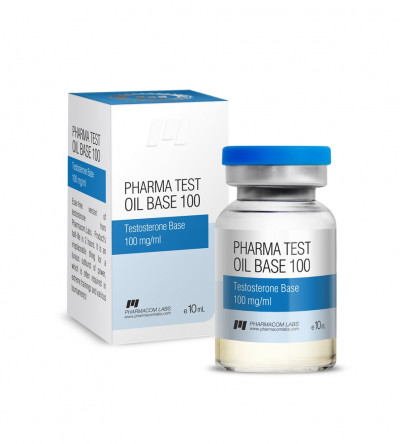 100 mg/ml
Chemical name: 17β-Hydroxyandrost-4-en-3-one
Formula: C19H28O2
Anabolic activity index: 100 % (reference drug)
Androgenic activity index: 100 % (reference drug)
Classification
Anabolic steroid
Dosage
Men 100-700 mg/week
Description
This form is similar to PHARMATEST 100. It is also ester-free and used as a pre-workout stimulant. The only difference from PHARMATEST 100 consist in the carrier: here we use grape seed oil (as in all our injectable products) instead of the water suspension. Due to this reason the effect of the oil based Pharmatest 100 can be a bit prolonged as compared to the original Pharmatest 100, but not by much.
We recomend with this product:
YOU ARE YOU ARE IN THE INTERNATIONAL PREMIUM WAREHOUSE NOW WORLDWIDE SHIPPING FROM EUROPE WITH 100% DELIVERY GUARANTEE!