EU DOMESTIC - OUT OF STOCK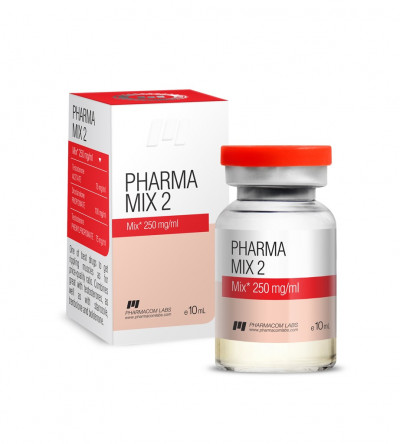 250 mg/ml
Trenbolone Acetate; 75 mg/ml
Drostanolone Propionate 100; mg/ml
Testosterone Phenylpropionate 75; mg/ml
Classification
Anabolic steroid
Dosage
Men 500 - 750 mg / week
Description
The pride of Pharmacom Labs! We think it is the best combination for shedding fat and attaining an impeccably lean and muscular physique. With convenience in mind, only three injections are needed per week to reap the benefits of this incredibly potent synergetic stack of three powerful drugs!

WARNING: if you are going to use a high concentrated drug for the first time, we strongly recommend to inject only ½ ml to check the body reaction and to prevent possible side effects, which can include post injection pain (PIP), high body temperature, lumps, etc.
We recomend with this product:
YOU ARE YOU ARE IN THE INTERNATIONAL PREMIUM WAREHOUSE NOW WORLDWIDE SHIPPING FROM EUROPE WITH 100% DELIVERY GUARANTEE!