EU DOMESTIC - OUT OF STOCK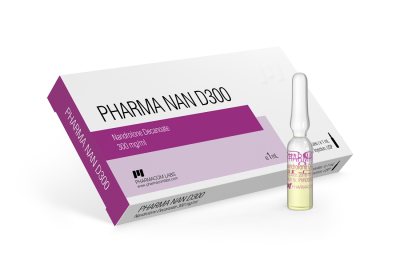 300 mg/ml
Chemical name: (17β)-3-Oxoestr-4-en-17-yl decanoate
Formula: C28H44O3
Anabolic activity index: 125%
Androgenic activity index: 37%
Classification
Anabolic steroid
Dosage
Men 300-600 mg/week
Description
PHARMANAN D 300 (Nandrolone decanoate) is considered to be a classic drug for muscle bulk gain. Due to significant retention of water in muscles during the cycle, bulk growth occurs to be significantly faster. Combines well with long esters of testosterone.
With a half-life of around 6-7 days, it has slow release intended for long cycles.
We recomend with this product:
YOU ARE YOU ARE IN THE INTERNATIONAL PREMIUM WAREHOUSE NOW WORLDWIDE SHIPPING FROM EUROPE WITH 100% DELIVERY GUARANTEE!