Drostanolone Pharmadro P 100 ampules
EU DOMESTIC - OUT OF STOCK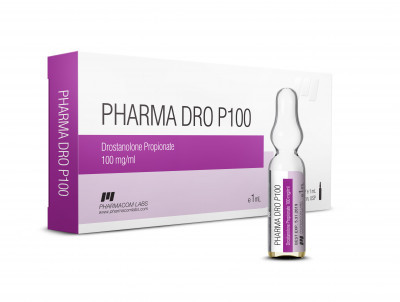 100 mg/ml
Chemical name: (2α,5α,17β)-2-Methyl-3-oxoandrostan-17-yl propanoate
Formula: C23H36O3
Anabolic activity index: 62%
Androgenic activity index: 25%
Classification
Anabolic steroid
Dosage
Men 300 - 700 mg / week
Description
PHARMADRO P 100 (Drostanolone propionate) is one of the best drugs to get lean and dense muscles as for price-quality ratio.
With a half-life of around 1-1.5 days, it is relatively much faster form of Drostanolone Enanthate and perfectly suits for shorter and cutting cycles.
We recomend with this product:
YOU ARE YOU ARE IN THE INTERNATIONAL PREMIUM WAREHOUSE NOW WORLDWIDE SHIPPING FROM EUROPE WITH 100% DELIVERY GUARANTEE!